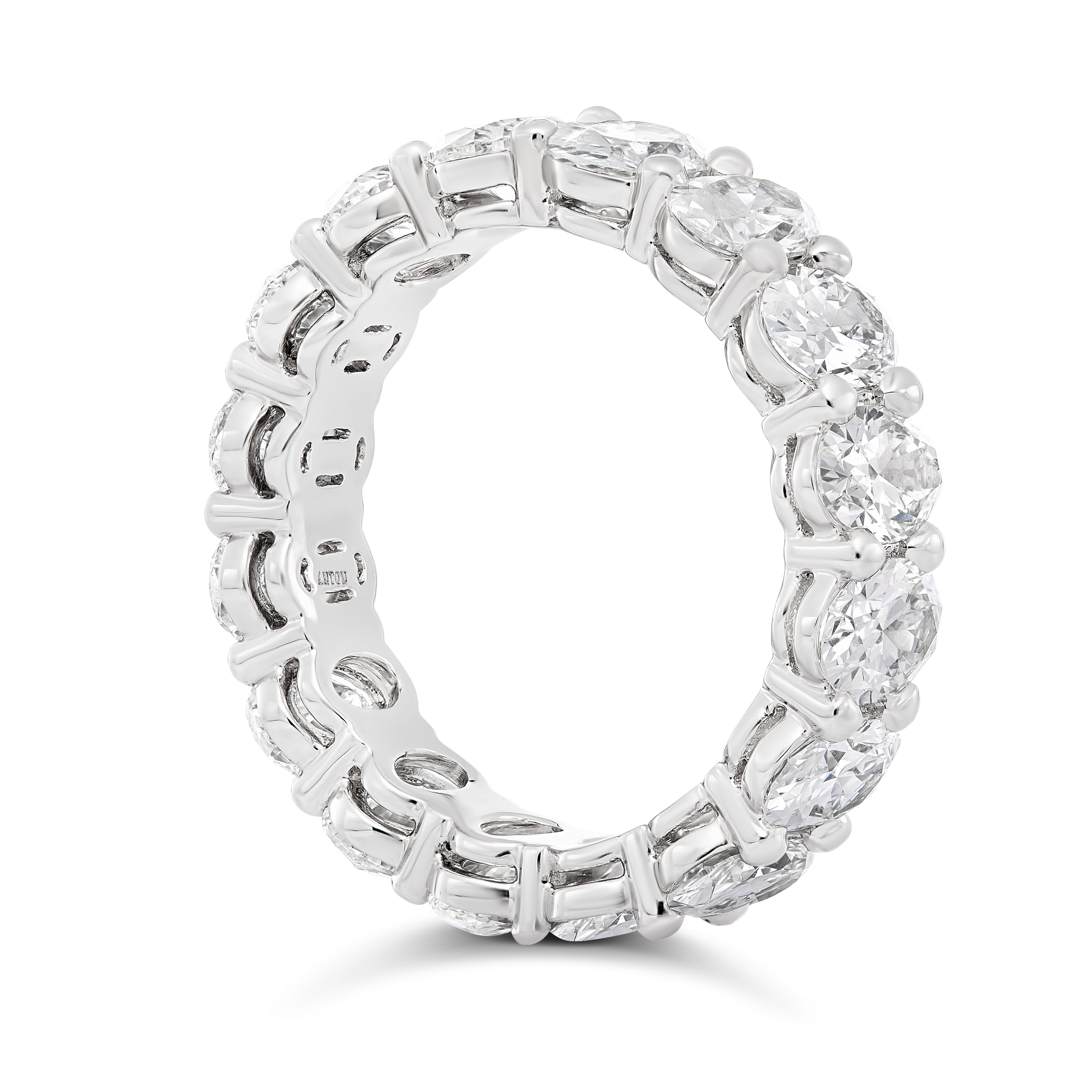 Riviera | Oval Shaped Diamond Eternity Ring
Where timeless elegance meets contemporary grandeur you will find the ANTON Riviera Oval Shaped Diamond Eternity Ring.
Designed to be a modern take on a classic wedding band or the ultimate right-hand stacking ring, this Eternity Ring is crafted in a shared double claw, platinum setting and features perfectly hand-calibrated, oval-shaped diamonds to showcase the ultimate charm and sophistication of the eternal Riviera.
Pictured: 0.30ct diamond size.
All of our pieces have been handmade using only exceptional materials to ensure the highest possible quality. Please note that there is a 6-8 week turnaround time for a special order of this item. All of our diamonds are natural and untreated which may result in slight variances, resulting in beautiful one of a kind, specially sourced and calibrated diamonds. The detail in this piece is intricate and requires special craftsmanship to carefully create for you.
SKU: SAJW57-OV0.30-PLT
Riviera | Oval Shaped Diamond Eternity Ring