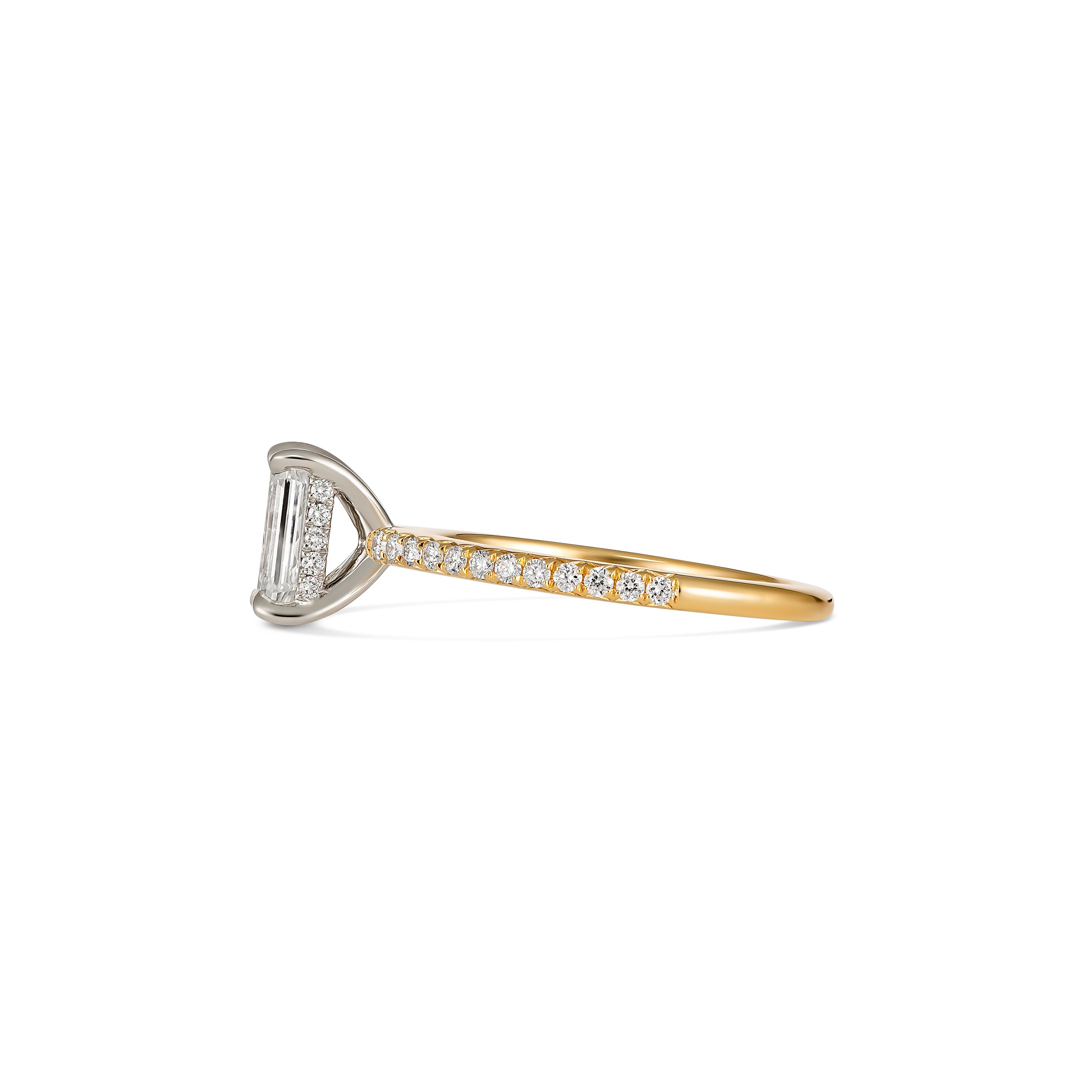 Classic Engagement Emerald Cut Diamond Ring with Platinum Claws | Yellow Gold
The Classic Engagement Emerald Cut Diamond Ring is hand-crafted in 18K Yellow Gold. The single emerald cut diamond is held proudly in a solitaire design with platinum claws. This ring is finished with the iconic ANTON hidden diamond halo design, with additional round brilliant cut diamonds that cascade down 3/4 of the way down the rings eternity.
To discover more information about our ANTON engagement rings, fill in the enquiry form below or visit our Melbourne store locations.
As every ANTON engagement ring is crafted for you and is truly one of a kind, diamond and finished creation specifications will vary depending on your individual requirements.

Please contact us or book an appointment for more information.

Pictured:
+ 18K Yellow Gold.
+ Platinum diamond claws.
+ 1 emerald cut diamond 1.00ct.
+ Clarity VVS2.
+ Colour: E.
+ 40 round brilliant cut diamonds 0.27ct total.
SKU: SAJW6-EM-1.0-YG
Classic Engagement Emerald Cut Diamond Ring with Platinum Claws | Yellow Gold